A WELCOME MESSAGE FROM PRESIDENT STUART ADAMS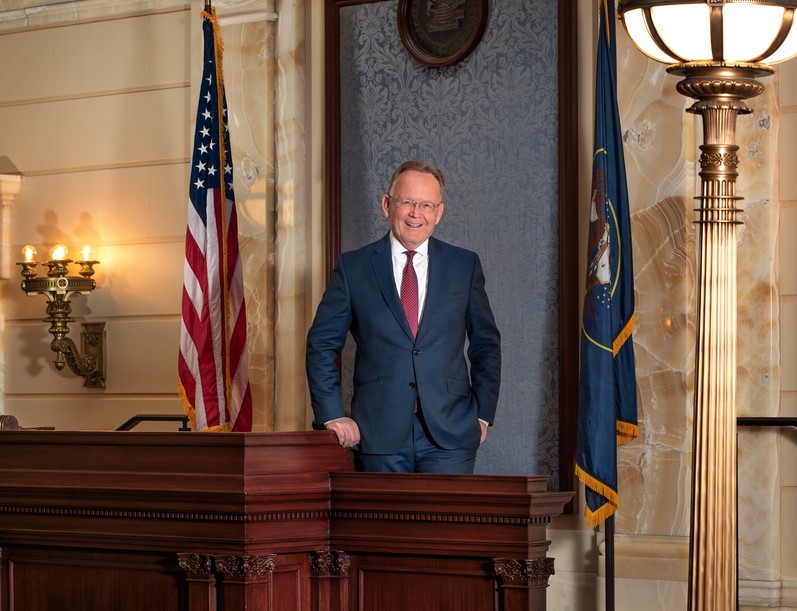 Welcome to the website of the Utah Senate! In Utah, elected officials strive to be close to the individuals they serve. We believe it is the best way to create policy that is truly for the people.
The Utah Senate consists of 29 senators who each bring diverse perspectives and experiences to the Legislature. As part-time policymakers, many of us hold day jobs that range from working in the healthcare industry to business to teaching in schools.
The Legislature meets annually for the 45-day general session each January to deliberate and vote on legislation. During the remaining months of the year, we spend time listening to our constituents and working on legislation for the next session.
We value and understand the need for those outside the legislative body to contribute to legislation. As we debate and consider policy, we encourage input from all Utahns. Constituent input allows us to create the best policies for our state.
It is an honor to serve Utah as a state legislator, and I hope you will use this website as a resource to connect with senators and engage in the legislative process.
–President J. Stuart Adams