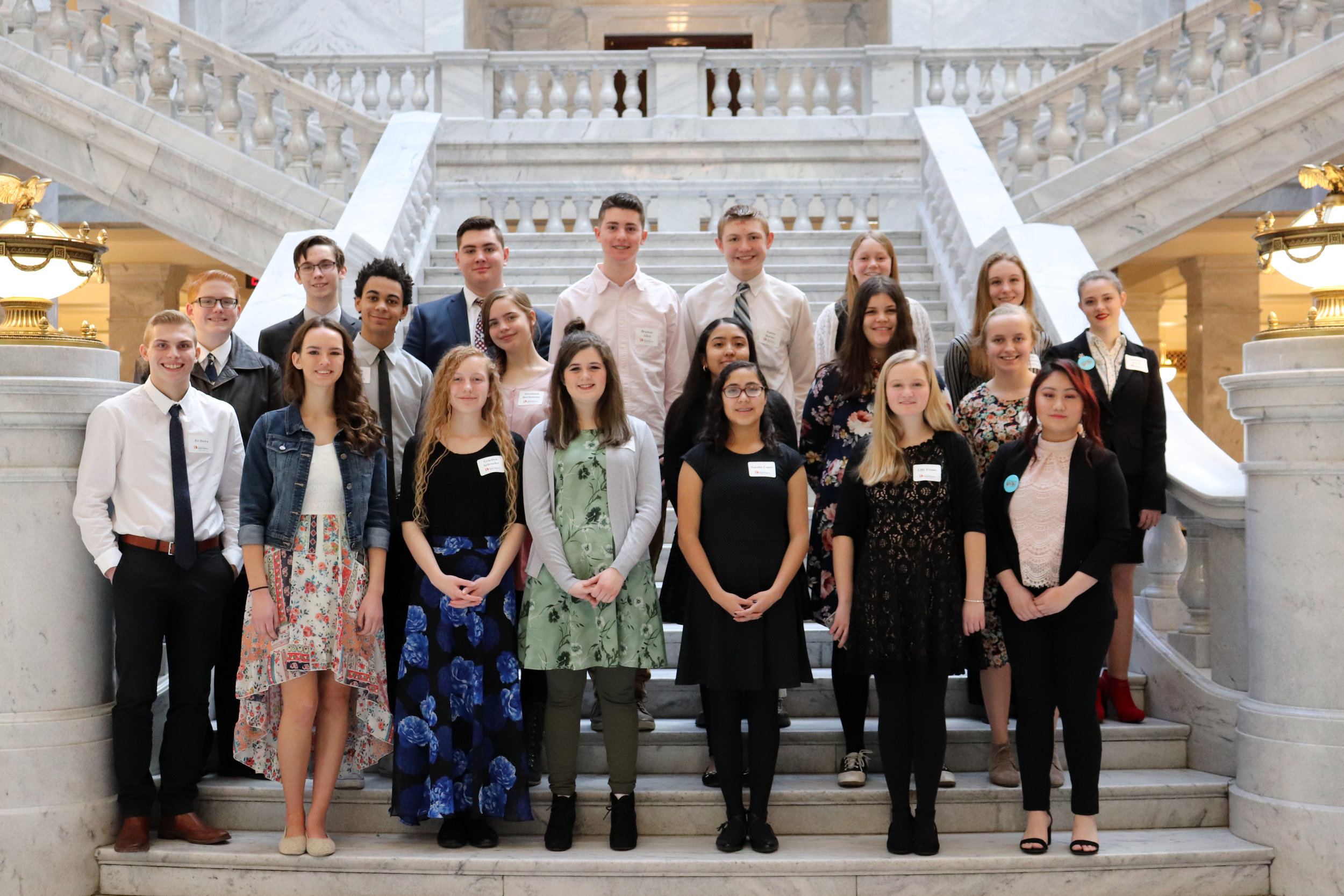 Students from Utah middle and high schools made it their mission Jan. 31 to teach Capitol visitors a little more about Utah and national history.
Projects started as assignments for students to learn more about a history topic of their choice. Once projects were completed, the "best of the best" were selected as national finalists. Those students were then invited to present their projects for Utah History Day on the Hill. Valerie Jacobson, a part-time researcher and lesson compiler for the Utah Division of State History, has been working on projects focused on the WWI Commission and the Transcontinental Railroad. Jacobson said it's important for students to know their history to know where they come from. "If they learn young, start young, then they can have a greater appreciation of history," Jacobson said. "They'll be able to pick out important events, important people or how everything connects together and brought us to where we are today." Most of the projects were focused on Utah history, like the stories of Utahns at the Front in WWI and the incredible Utah women who served in WWII. One young student's project told the story of the Hmong people in Laos and their cooperation with the CIA in what became known as The Secret War. Another student talked about the landmark Brown v. Board of Education case and some of the other lesser-known cases having previously paved the way for the historic legal precedent.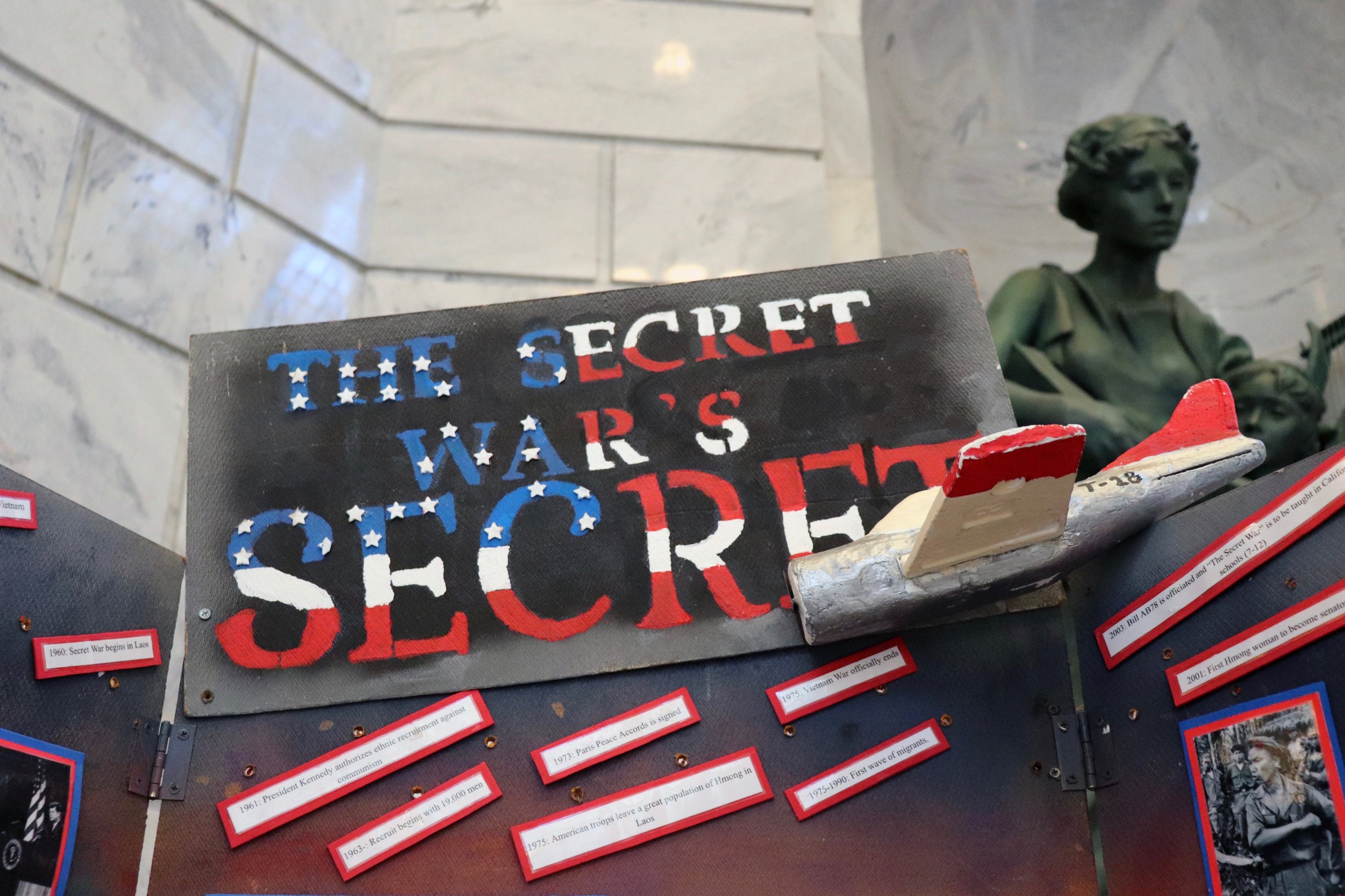 For Lisa Barr, a research analyst for Utah History Day, history isn't just about the big stories everyone learns growing up. Barr, who is currently researching the immigrant history of Carbon County, said local history provides crucial context for the bigger picture.
"For children to be able to relate to something close to home, maybe close to their heritage, and put it into a broader national context," Barr said. "If they're learning about WWII here at home and Japanese internment at home, they can understand on a more personal level and connect better with local history." Many of the recent lesson plans and projects have centered around the 100th anniversary of WWI in 2018, or the 150th anniversary of the completion of the Transcontinental Railroad in 2019. Lesson plans are freely available for anyone wanting to enrich the historical knowledge of themselves or those around them at uen.org and history.utah.gov. Tags:
capitol hill
,
history
,
secret war
,
students
,
utah
,
utah history
,
utah history day on the hill
,
utah senate
,
wwi
,
wwii